In May half term 2018, Kat headed to South Stack Cliffs in Holyhead, Anglesey. Finally, after 3 days of waiting, a little orange foot wandered across her viewfinder. In the following two hours, six more adorable tiny birds made their presence known.
That evening, digging through over 200 photos, Kat was already struggling to remember where on the cliffs they were. She created this map to jog her memory and as a nice little keepsake for the trip.
We emailed the map to the staff at South Stack Cliffs on the off-chance they were interested and to possibly allow them to have a fresh response to the relentless visitor chant, "where are the puffins?"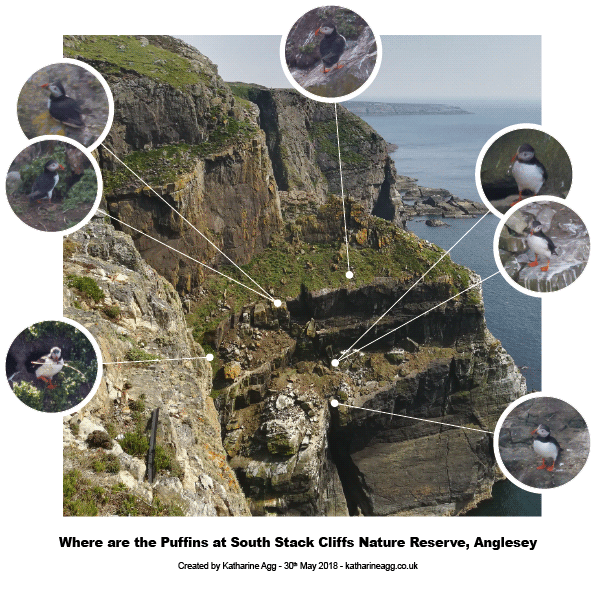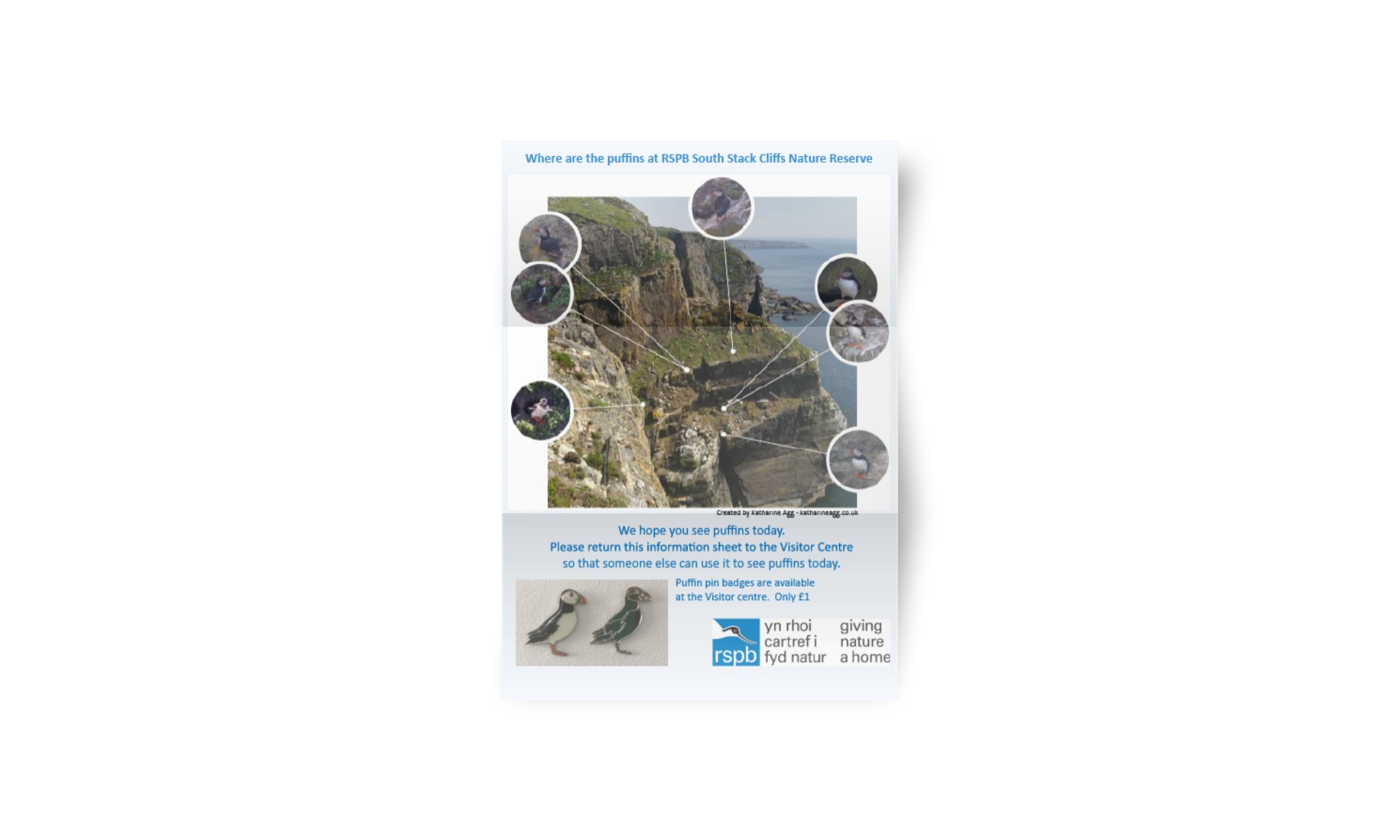 If you head to South Stack Cliffs Visitor Centre, you can get your hands on a printed version of this guide and head to the cliffs knowing the best places to look (all they ask is for a small donation to cover printing costs).
Thank you to the staff and volunteers at the nature reserve for your help and for doing such a wonderful job, and to the puffins for being so adorably colourful.
Happy puffin hunting.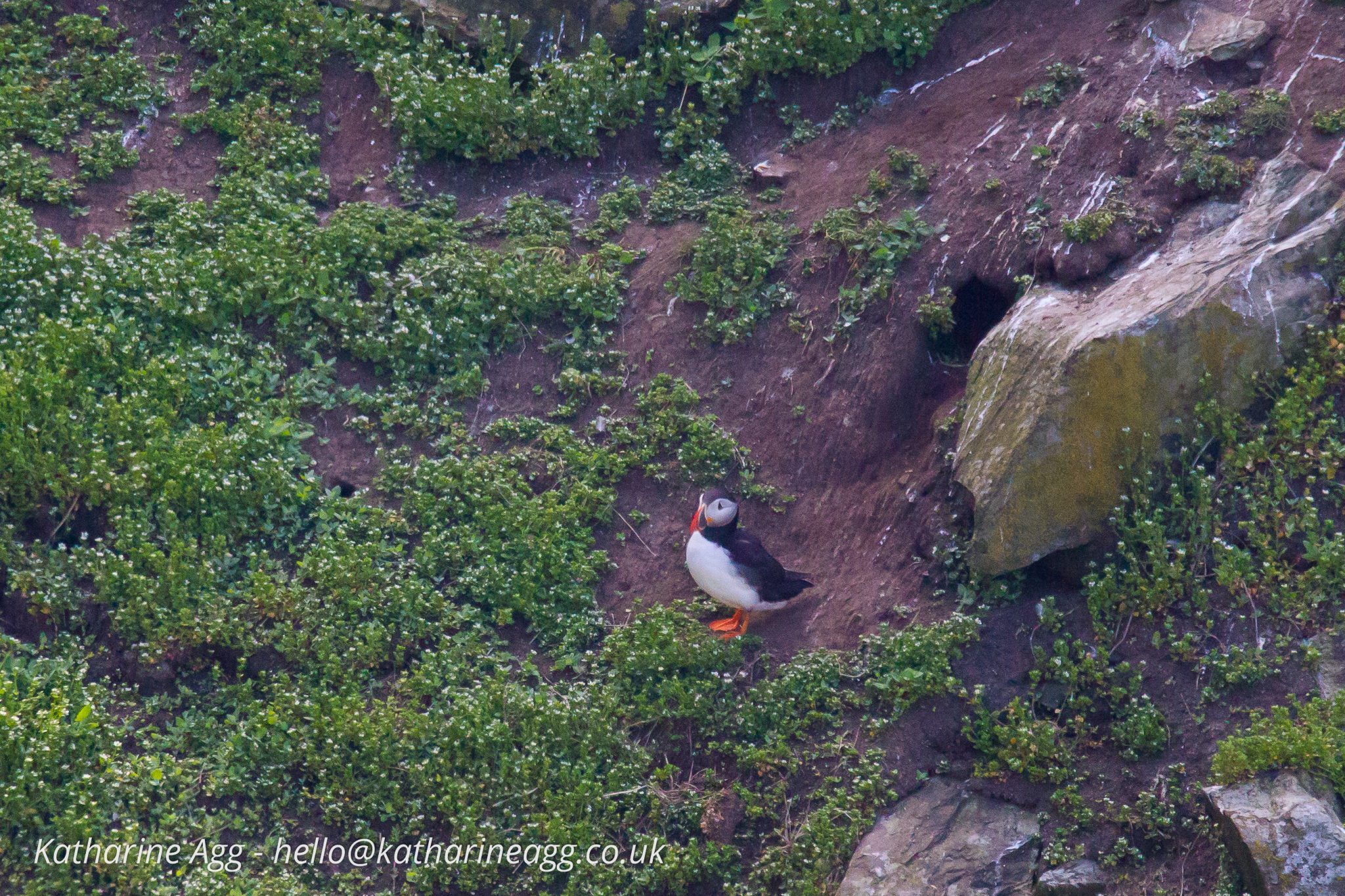 The map is absolutely wonderful! Why did we never think of doing that!
Would you mind if we use it on the reserve? It will be so useful.
Do you need a hand visually explaining what you do and why?