Meet Ben, an enthusiastic Marketer and the power behind
The Marketing Buzzword Project
. After spending the best part of a decade building up his reputation in the marketing world, Ben decided the time was right to harness the success of his podcast to 
write a book. 
When we first began chatting, Ben was looking into crowdfunding the book. I shared some initial designs and Ben responded well.
After smashing his target with the campaign and decided to self publish, we talked through each of the designs and began developing a final version in a variety of colours.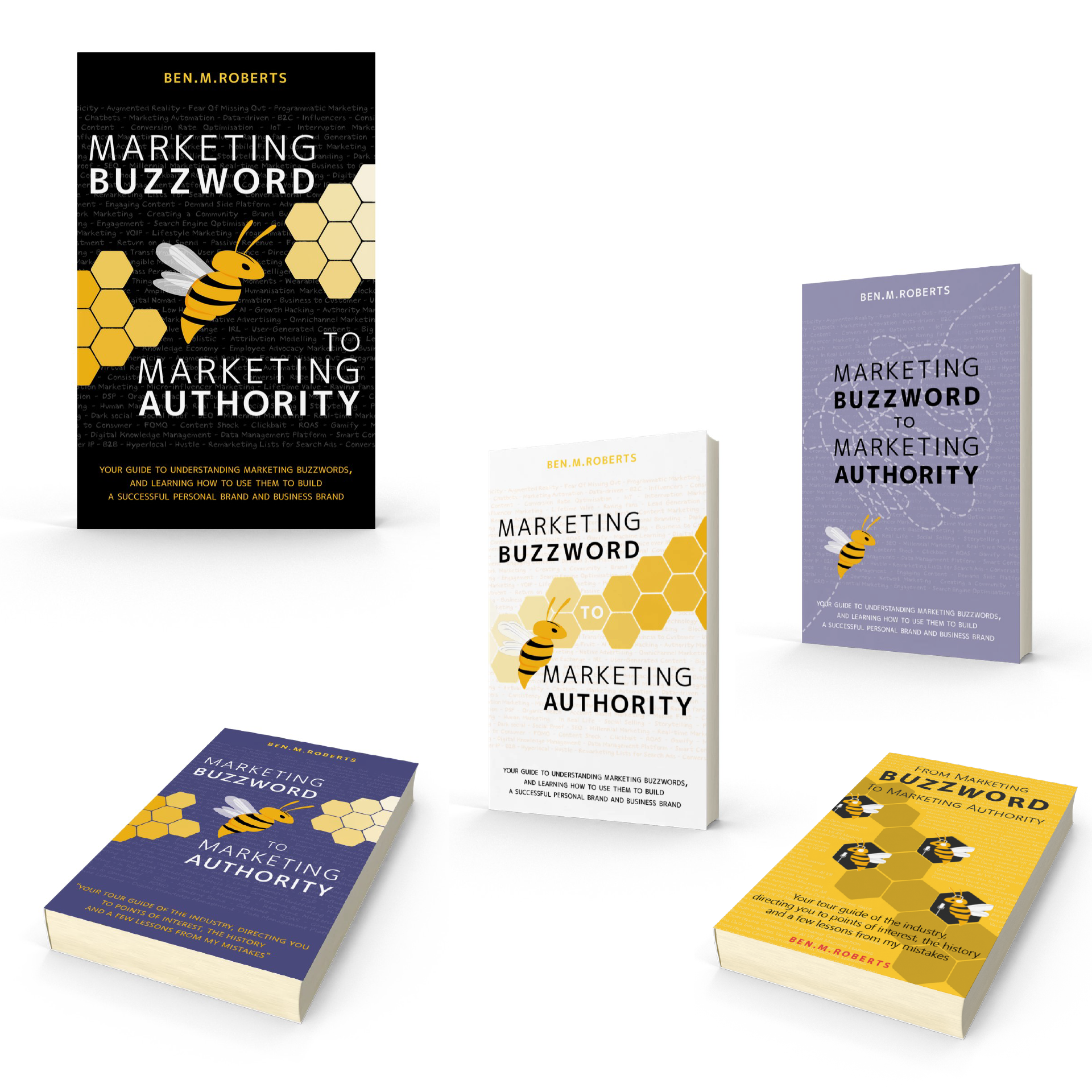 We put these variations to Ben's online audience to see which they reponded to. The feedback was very positive and we quickly decided on a final version. Expanding the design to cover all three sides of the book came into place natrually. Now that Ben has launched his book, his readers are as excited as he his. They're even responding positively to the design, noting how on brand it is.
A huge thanks to Kat at Gradino for designing a cover which not only captures my vision for the book, she also made sure it was on brand and delivered on time. She did an awesome job!
Do you need a hand visually explaining what you do and why?