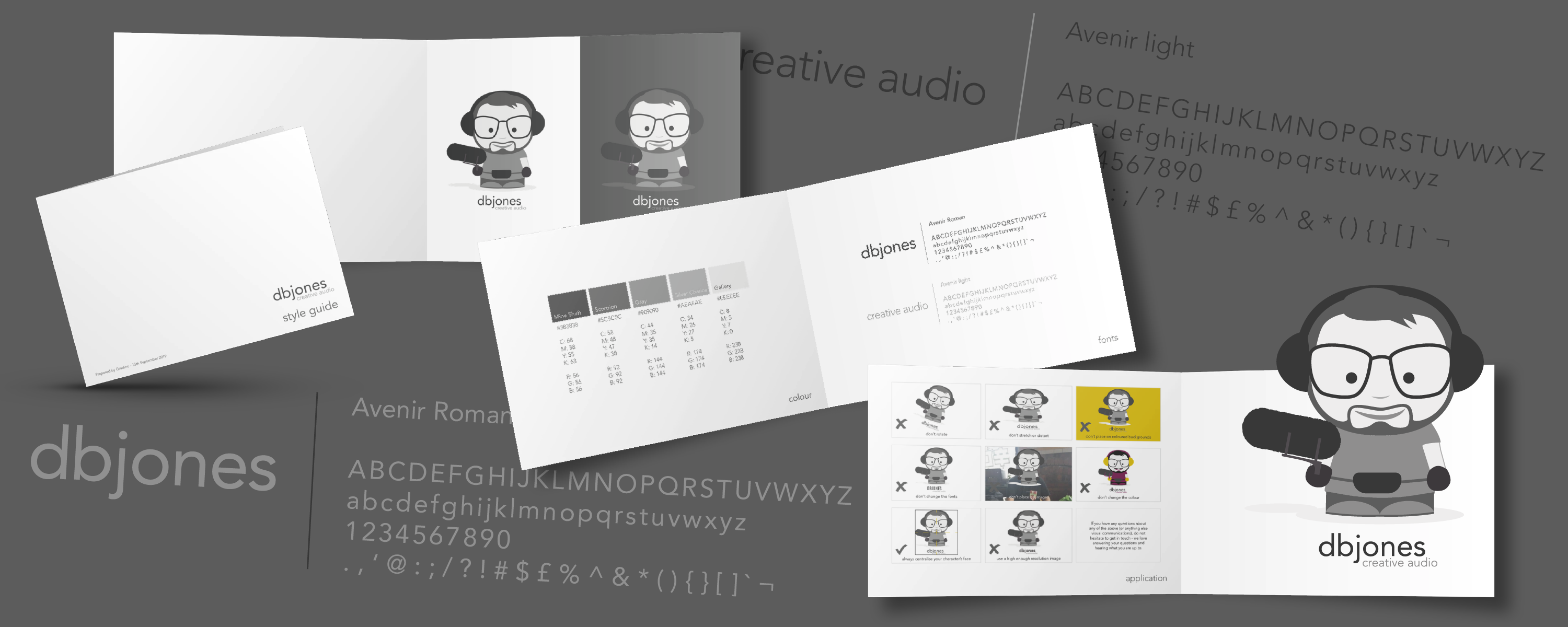 DBJones – Brand Character Design
Met Danny, a Sound Design and Foley Artist. He is one of our trusted suppliers and creates the sounds on many of our animation projects. When Danny decided it was time to inject some more character into his brand, having seen what create for other clients new we'd be up for the challenge.
So, meet mini-Danny, an graphical representation of Danny out on a sound recording job. He has a big fluffy microphone, large over ear headphones and a bum-bag holding his sound recorder.
We keep hearing how much the character looks 'just like Danny' which means it's a job well done!
Do you need a hand visually explaining what you do and why?