Meet Rachael, a super talented copywriter based in Germany. Having had her toe in the self-employed pool for a little while, she decided that it was time to take the plunge.
She needed a visual identity to match her calibre of work. This needed to allow her to walk into meetings and conferences with confidence – no matter which language was being spoken. We had to make sure that what Penned By Rachael has to offer could be communicated clearly and easily.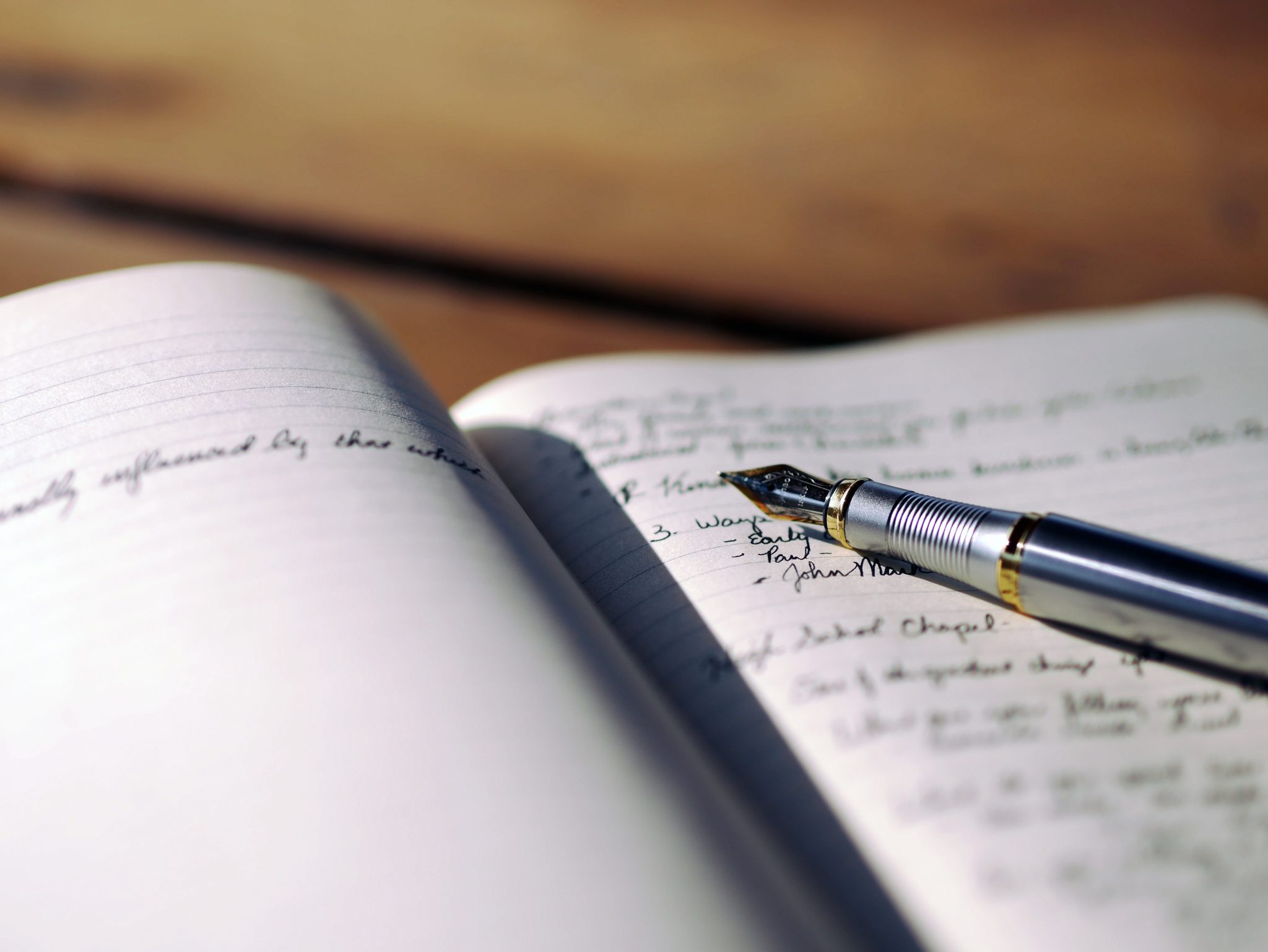 Rachael uses a fountain pen and was keen to have this represented prominently in her imagery, so we created a simple logo which sat the fountain pen icon alongside the calligraphic lettering. We added a touch of detail where the 'y' of 'by' hooks seamlessly into the ampersand below.
Once the logo aesthetic was agreed, we provided Rachael with business cards, and templates for a variety of documents including letter heads, compliment slips, a handful of presentation slides and invoices.
We also provided her with a very comprehensive style guide ensuring all aspects of her communication will be consistent and on brand.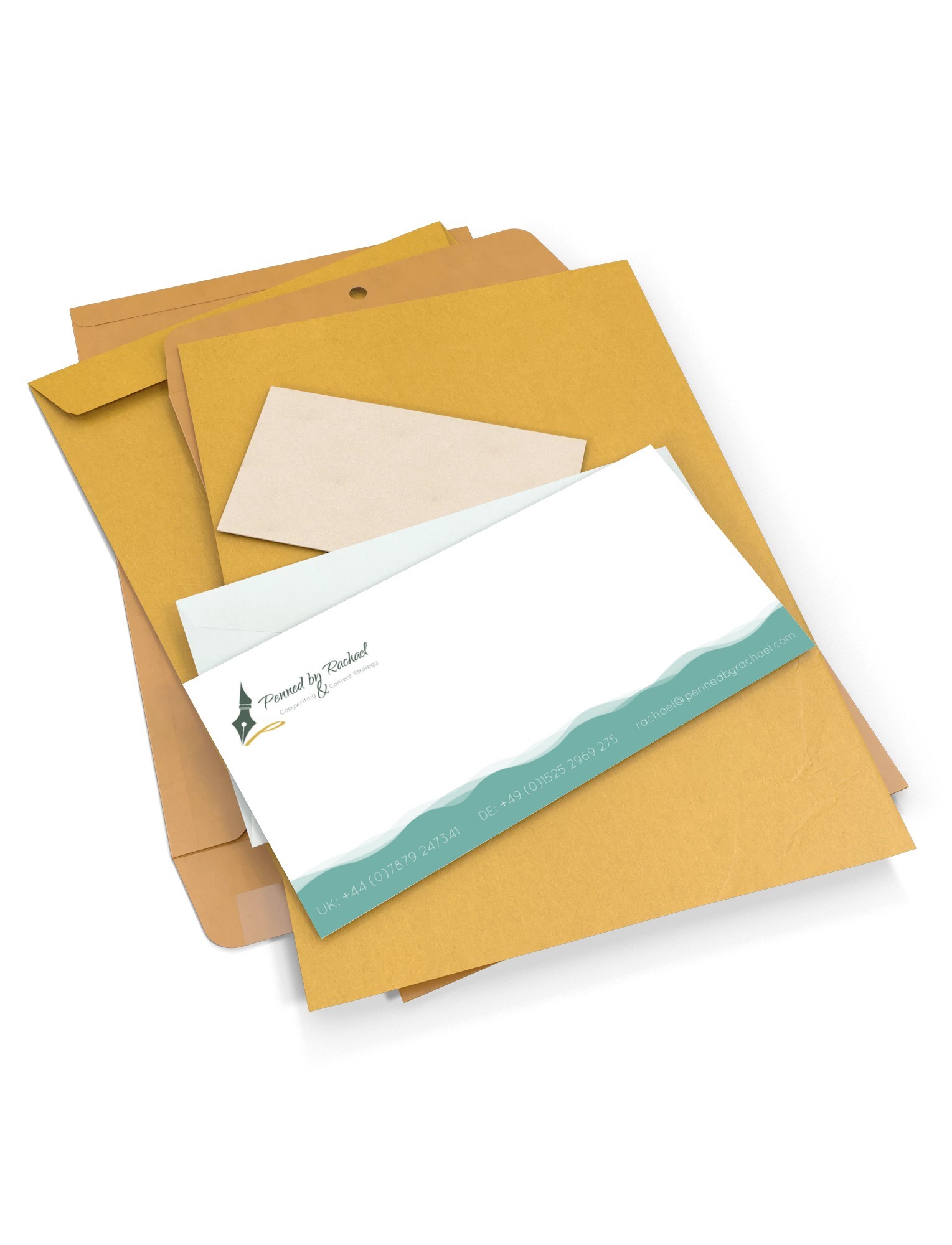 I pride myself on producing a high standard of content for my clients and I felt that my own brand and identity didn't quite match up. I had managed to get by doing things myself, but in order to move my business to the next stage I needed a more professional image.
Kat was recommended to me and it was a smooth journey from start to finish. Kat transformed my ideas and vision for PennedbyRachael and helped me to think about what I wanted to achieve. I love the logo and business cards and I now have a suite of documents that I'm proud of using at networking events, meetings and conferences.
Do you need a hand visually explaining what you do and why?