(2 minute read)
Here at Gradino, we've seen a definite increase in the number of companies enquiring about producing videos for their companies and it's easy to see why. Our dominant sense is our vision, which means our brains are able to process videos about 60,000 times faster than text. Having a video on your landing page can increase engagement by up to 80%.
Look at bloggers, YouTubers and social influencers: in this day and age, they are some of the most powerful people out there. They are able to use video to develop relationships with their followers and gain their trust. Companies can do the same through carefully considered videos, letting you present your whole product or company message. If your business requires a little more explanation, a video can be the perfect tool for this.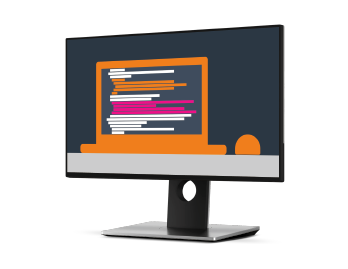 Video is a very versatile tool: you could use an animation to highlight key points or get a key message across. This is something that we did with Gibraltar Software when we created an explainer video to demonstrate what their product, Loupe, could do. With so many tools and a range of functionalities, a text explanation would have been long and rambling. Using an explainer video, we could keep it short and sweet.
Another option is to film an interview with a guest speaker or the company CEO. We worked with Manage and Thrive Training to create introductory videos for each of their courses in order to share a taste of what to expect as well as getting across the style and personality of the presenter. In addition, we worked together to create a video to share the company overview, presenting the values and mission statement in a friendly way.
If you want a less formal feel, you could create a video for a product review or demo to provide a more conversational tone. This felt like an appropriate way to film the Novel Wines web series with Yaz and Ben – a wine novice and a wine expert talking together and making a seemingly inaccessible topic more digestible.
There are so many options that there is bound to be one to suit you and your company. By 2020, it is predicted that 80% of all internet traffic will be video. Will your company be part of it?